 Get Smart with GetSpace
GetSpace makes it easier than ever to manage your hybrid workforce.
It's the premier platform for booking rooms, desks, parking spaces, and more.
Customise your
bookable spaces
Access control &
security management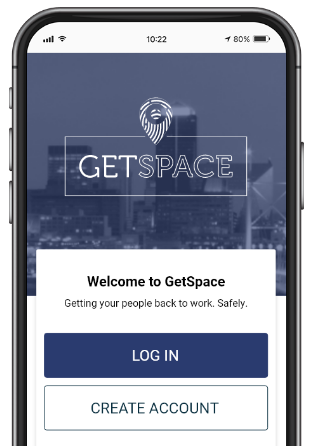 Up to the minute
dashboards & reporting
Flexible occupancy
management
Customise your bookable spaces
Up to the minute dashboards & reporting
Access control & security management
Flexible occupancy management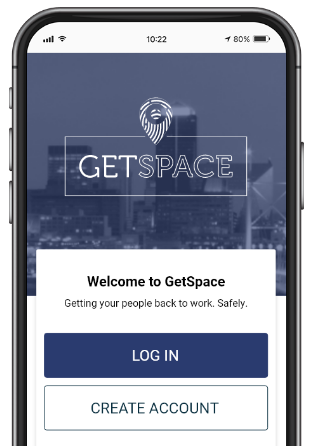 GetSpace is the premier solution for companies that want to take their facilities management to the next level.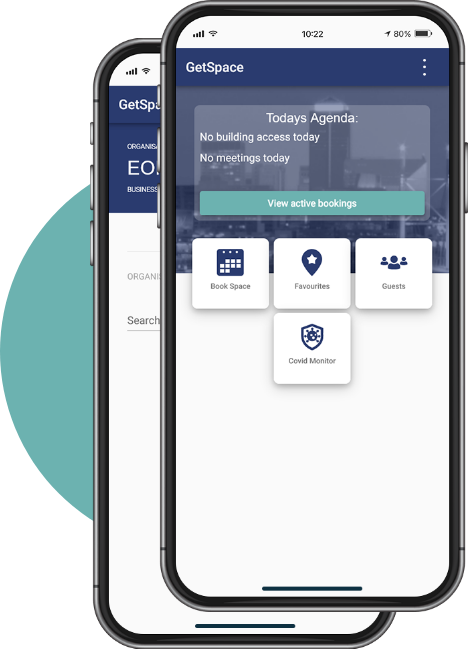 Accurate, up to the minute reporting on how your offices are actually being used so that you can make better decisions about how your offices are being run.
Improved access and security to your buildings, including health checks if required.
Ultimate flexibility and configurability to meet your office needs.
Then GetSpace is the tool for you. GetSpace takes away the pain of managing facilities and lets businesses embrace the new way of work.
GetSpace is a smarter way to manage your corporate real estate.
Here's what people are saying:
Why does your organization need GetSpace?
Track space utilisation
Understand how people engage with their workspaces and use accurate data to meet their needs today and in future.
Granular access control
Know who's coming and going with digital access permits and time restrictions that can be integrated directly into your access control system.
Healthy buildings, happy people
Occupancy data optimizes maintenance schedules and allows for accurate space planning and allocation.
GetSpace on the move
Book spaces on the move from your mobile at any time. Built for mobile first, GetSpace offers a seamless mobile experience.
Connect to your Outlook calendar
No more forgotten passwords, GetSpace can authenticate against Microsoft and be sync'd with Outlook so that you never get a double booking.
Clickable interactive maps (optional)
Let us digitise your floorplans into simple interactive maps your users can book directly against.
Enable the health check to Get Smart with GetSpace Covid Management
User completes a health check in
Immediate Go/No-Go decision for the employee based on their health status.
User books their seat.
User may only book and go to the office if they are healthy.
GetSpace generates permit.
GetSpace checks occupancy limit as well as the user's health check before issuing.
Permit Deactivates.
No confirmed health check.
No valid booking. No access.